Efficiently designed street lighting to provide visibility, safety and comfort to users can be optimised for energy savings. The energy-saving capacity of street lighting can be exploited by adopting innovative lighting solutions, suitable for safety, energy-efficient and with reduced costs.
The combination of technology and design has led to important advances in both street and public lighting, with innovative and environmentally friendly solutions that contribute to global environmental well-being.
Energy savings, in street lighting, can be implemented using lighting solutions that meet specific technical requirements, namely:
adequate road luminance;
uniformity of the street luminance;
limitation of glare by light centres;
ability to provide sufficient visual guidance.
Designing a lighting system capable of centralising the control and management of street lighting, means obtaining energy savings, associated with a reduction in lighting costs, ensuring, however, maximum visual comfort in the illuminated areas. The objective is to avoid excessive lighting of the areas, since it is not necessary to maintain the maximum light intensity, to provide an optimal service.
Led luminaires are lighting solutions with greater efficiency, luminous yield and low energy consumption, estimated to be up to 90% lower compared to traditional luminaires. By generating a luminous flux that is 5 times higher, they use less energy than a traditional device.
In addition, the street lighting system uses advanced lighting technologies, presence and brightness sensors and also automatic controls, such as light flow timers and regulators, to adapt the brightness of the lighting fixtures, based on context needs. The complete deactivation of the street lighting system, for energy saving purposes, is no longer the only possible option, as dimmer technology is an effective way to optimise consumption.
To achieve energy savings in street lighting, LED lighting technology must be associated with a centralised management system, with associated communication modules, which manages all lighting needs. Thanks to the sensors, the management system is able to achieve significant energy savings with a guarantee of lighting quality, including the analysis of the street lighting network.
The management of street lighting also includes the possibility of integrating connectivity systems to be applied to road contexts, allowing functional and total controls of the lighting systems.
With LED technology it is possible to use a functional control platform of the street lighting system, which is advantageous for energy savings: its radio frequencies can cover long distances and connect and integrate with the most sophisticated smart city services.
With LED technology and advanced control and management systems, street lighting offers a more efficient and sustainable energy solution for cities and communities, while reducing CO2 emissions and limiting light pollution.
An example of street lighting, which provided for a reduction in energy consumption of 45%, is the lighting project designed and implemented in the metropolitan area of Bogotá, which provided for the modernisation of the city's public facilities.
Products that may interest you
Eidos
The new shape of street lighting.
MaXimo
Street lighting that simply shines into the future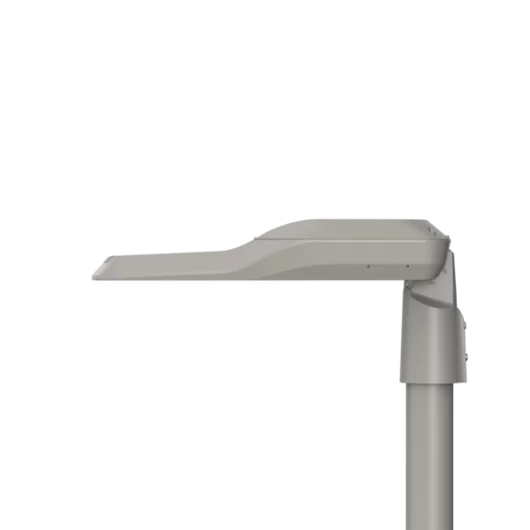 SLCS | SLCM Talede Plus
The best combination of performance, quality and safety