Sentronic
Our power supply solutions are designed and manufactured to integrate seamlessly into the lighting system of which they are a part.
Sentronic
TAILOR-MADE RELIABILITY AND ROBUSTNESS
The power supply unit is a key element in ensuring high performance of LED luminaires. Robustness, reliability, efficiency and protection are some of the essential characteristics of a high-performance power supply unit.
Sentronic is a robust and flexible power supply system, born of the expertise gained from over 40 years of experience in electronics.
GDS by design method allows us to create power supply solutions that optimise features and functionality according to the specific usage requirements of the luminaire, in order to maximise its performance.
The result is a robust and reliable power supply unit, even in extreme climatic conditions, that is perfectly integrated with the luminaire itself.
Sentronic's power supply range, which is produced entirely in-house, also allows for the easy incorporation of incremental technologies, to offer our customers ever more advanced and effective solutions.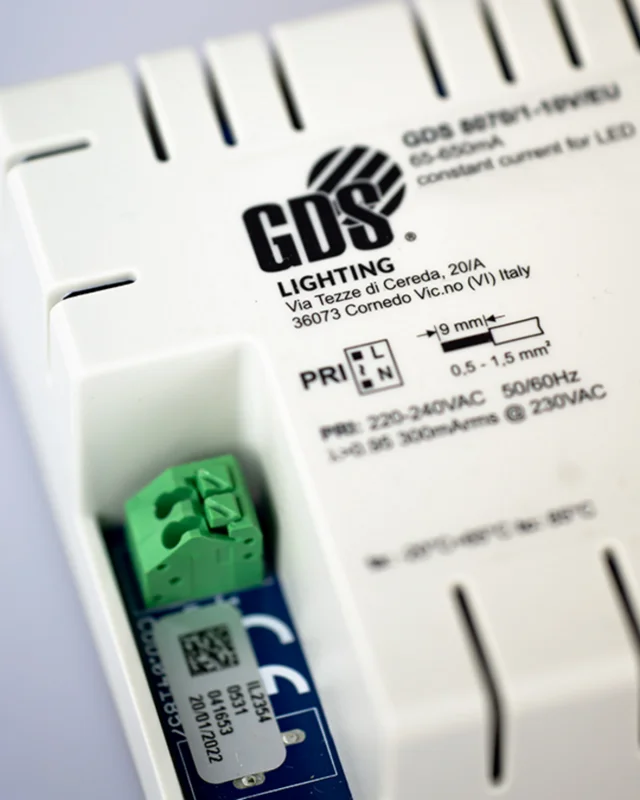 Electronic robustness
Custom design
TCO oriented
Our broad and versatile product range enables us to create tailor-made solutions for each client, since every job needs flexibility and precision.