The use of LED devices offers functional and economic advantages.
According to research conducted by the Photonics21 platform, the use of LED technologies can increase potential energy savings by up to 50 per cent and, when combined with intelligent lighting management systems, by up to 70 per cent compared to today's consumption.
The economic advantage lies in the consistent luminous efficiency of LED devices. With the same luminous flux and lifespan, the lumen/watt ratio results in lower energy requirements and, consequently, lower energy consumption and costs.
In this way, not only energy savings are guaranteed but also greater visibility for the working environment that effectively meets the criteria of safety, health and operability of those who occupy production environments.
This also brings benefits in terms of increased productivity. LED technology also offers advanced connectivity systems for adaptive dimming of the luminous flux in accordance with the needs of the working environment. Inadequate lighting can generate visual disturbances, feelings of fatigue and poor productivity. Yet an optimal working environment must offer the necessary visual clarity to perform tasks safely and accurately, whilst at the same time not being so bright such as to cause glare or discomfort.
The objective is clear: the adaptability of vision at the heart of applications and in all environments (industrial, urban, road). The benefits are clear – performance and visual comfort, safety, concentration and efficiency for workers in all production areas.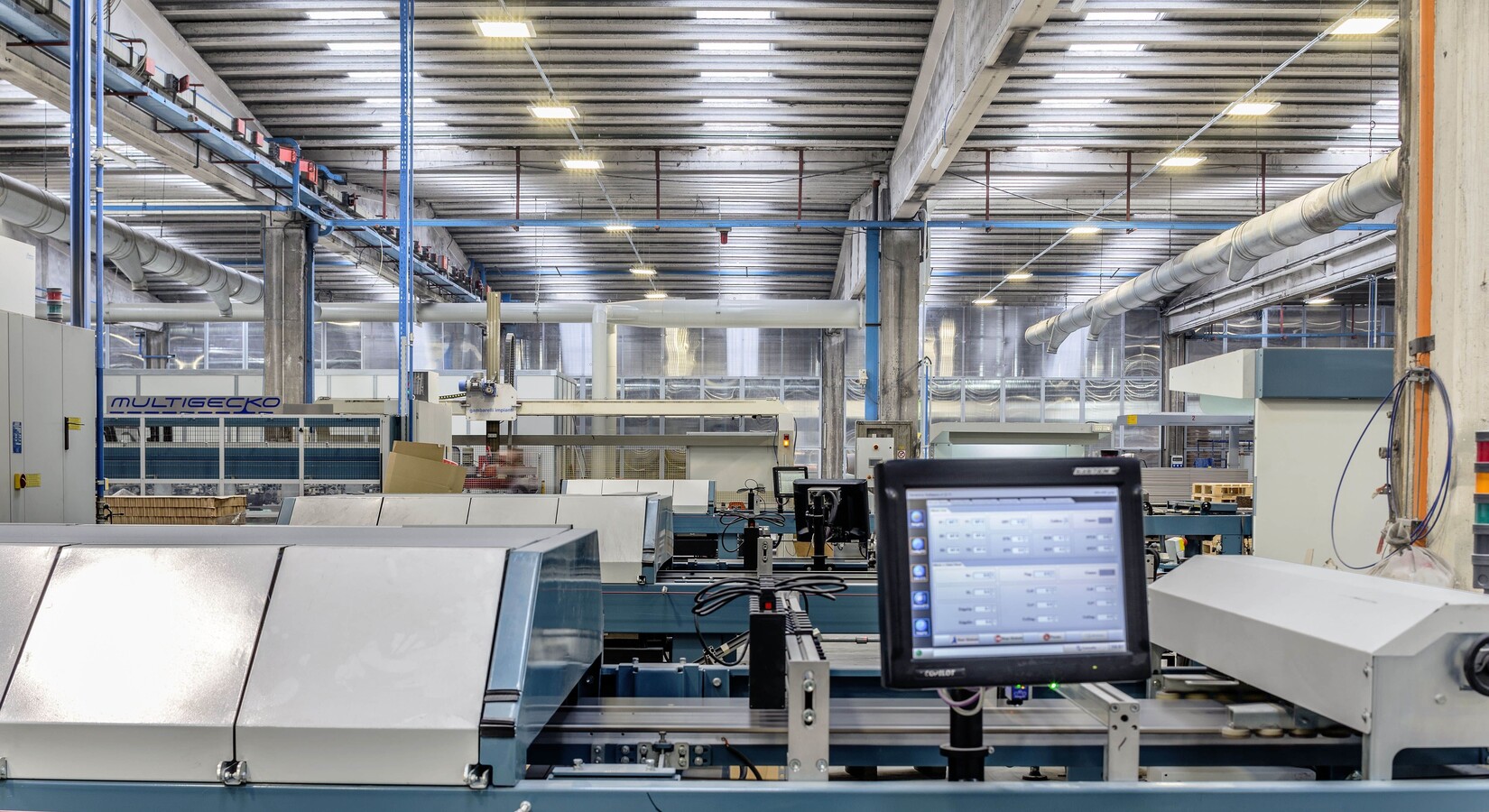 LED lighting solutions are able to ensure energy savings whilst also reducing maintenance costs.
The parameter of durability is an added value in LED devices. Indeed, the lifecycle of LED devices is correlated to the duration of the luminous flux, which does not run out but gradually decays. Usually, the end of life corresponds to reaching 70 per cent of the luminous flux of the device.
This leads to a reduction in LED device replacement activities with a consequent reduction in interruptions to production processes for maintenance activities.
LED technology devices are utilised in an extensive range of applications. The study of the context and condition of the working environment then becomes a key factor in the choice of using LED devices. The advantage lies in the technology itself. That is, the LED device is capable of providing presence even in harsh environments with high wear and temperatures. For example, in hot environments, an efficient LED lighting system is particularly resistant to high temperatures and for prolonged periods. Factors of luminous flux and duration are strongly related to temperature – in fact, they increase as temperature decreases. There are versions of LED devices specially designed for high temperature (HT) environments with an operating range of up to 70° C. In environments requiring a high degree of protection, rather, LED devices with a high IP standard can be used.
Products that may interest you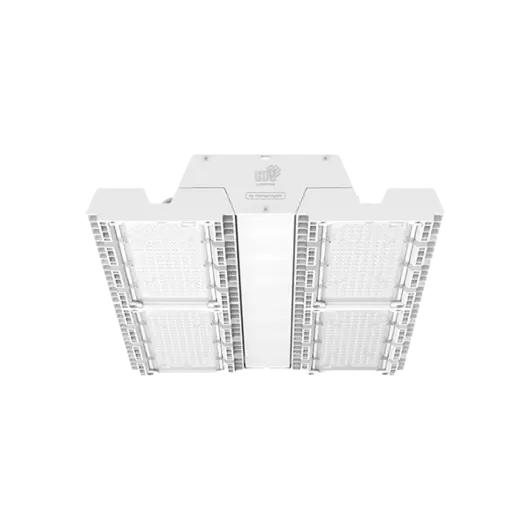 Stark
Robustness and effectiveness
Orbiter
The best solution for a quick payback
Saluca
Maximum protection and reliability over time