The industrial sector necessarily requires a lighting system that is functional for its operations.
The lighting project must be designed to be high-performance, easy to install and offer effective glare control. It must also offer a quick Return on Investment, without generating heavy maintenance or replacement costs.
Designing lighting for industry means combining technology, effectiveness and cost with aesthetic and functional components.
It also means activating a professional value chain with high technological competence and industrial capacity.
Designing lighting for industry means taking into account:
Performance and visual comfort for the entry, reception and office areas;
Safety and concentration for work and production areas;
Efficiency in terms of storage space;
Safety and robustness of outdoor areas and passageways.
As in other sectors, standard industrial lighting solutions do not exist.
One of the prerequisites of how to design lighting for industry is knowledge of the client's needs through an ad-hoc study of the context, followed by an analysis of all available data.
The lighting solutions must be designed to meet the needs of various business applications in the most efficient way possible.
How can lighting for industry be designed to meet these requirements?
By using a design method focused on continuous research and experimentation into quality.
This working approach is important in order to ensure value, quality and durability of the proposed lighting solutions.
Through the in-house design of the basic components of the solutions, continuous research ensures:
Constant updating of technology;
Control of the production process;
The highest product quality standards in terms of performance and lighting.
Another key element is quality experimentation. By investing in staff training and state-of-the-art equipment for testing laboratories, high-tech experiments can be carried out.
The use of this working approach makes it possible to:
Offer technical and design solutions with the highest degree of customisation;
Create tailor-made solutions for each customer, given that each order requires flexibility and precision;
Approach each individual project in accordance with the specific factors.
An industrial lighting project must meet certain requirements such as light quality, safety, comfort, visibility, efficiency and energy savings.
Obviously, this is in respect of all compliance criteria and certifications provided by third parties on any relevant technical aspects.
Energy efficiency and savings
The approach of continuous research, quality experimentation and design applied to industrial lighting can guarantee better performance in terms of efficiency and energy savings.
Both efficiency and energy savings are important objectives since they actually reduce power consumption and improve industrial processes. These objectives take the form of interventions to meet the actual energy needs.
European legislation provides us with a definition of such interventions under Directive 2012/27/EC:
Energy savings means the reduction in power, determined by measuring and/or estimating consumption before and after implementation of an energy efficiency improvement measure, whilst ensuring the normalisation of external conditions affecting energy consumption;
➔    Energy efficiency is defined as the ratio of an output in terms of performance, services, goods or energy to the input of energy.
How can these two operations be realised by applying them to lighting design for industrial spaces?
Through functional design that can:
Combine energy saving requirements with the specific needs of the most diverse application contexts;
Express maximum functional effectiveness whilst respecting the environment (eco-by-design).
In the design of lighting for industrial spaces, respect for the environment becomes a commitment that goes beyond industry standards.
The aim is to build a path of sustainability involving all stages of Research and Development concerning industrial lighting solutions.
The path of sustainability is paved with:
The use of environmentally-sustainable, traceable and recycled raw materials;
The issuing of certified eco-labels to be applied to appliances so as to quantify energy consumption and environmental impact.
Energy efficiency always translates into energy savings with optimised consumption and, as mentioned, a reduced environmental impact.
The use of energy-efficient lighting sources, such as LEDs (Light Emitting Diodes), is one measure of energy efficiency.
In addition to direct energy savings (around 70 per cent less than with conventional installations), the advantages of LED installations also include:
Reduced CO₂ emissions;
Extended life cycle (up to 15 years);
Visual comfort;
Minimum maintenance costs paired with control possibilities.
Using LED devices
LED technology is one of the foundations for the lighting of the future.
The use of LED luminaires is one of the innovative technologies that, due to the versatility and flexibility, are making their mark on the lighting market.
These luminaires have different characteristics, depending on the context to be illuminated. They must be able to ensure proper lighting even in contexts with specific requirements and conditions (such as refrigerated industrial environments or those reaching high temperatures).
As technology and effectiveness have evolved, the use of LED luminaires in industry has brought significant benefits in terms of cost savings, going on to become the driving force behind new innovative solutions.
Furthermore, by using LED luminaires, the company's energy efficiency requirements are combined with visual comfort and well-being for people, also thanks to advanced connectivity systems capable of adapting light to the context.
The use of LED luminaires responds to the criterion of light quality and is the symbol of a new sustainable lighting.
This new innovative and sustainable lighting system is called Smart Lighting.
The basic concept is the interconnection between the various smart devices that comprise the entire lighting system.
The technologies employed contribute to the decrease in light pollution, the reduction of energy consumption and the improvement of maintenance services. Indirectly, they also allow for a containment of energy and service costs.
Thanks to smart lighting, the lighting system becomes a network of connections.
The LED luminaires involved in industrial lighting communicate with each other, exchanging data and information, thus enabling smarter and more efficient management of the entire set-up.
Products that may interest you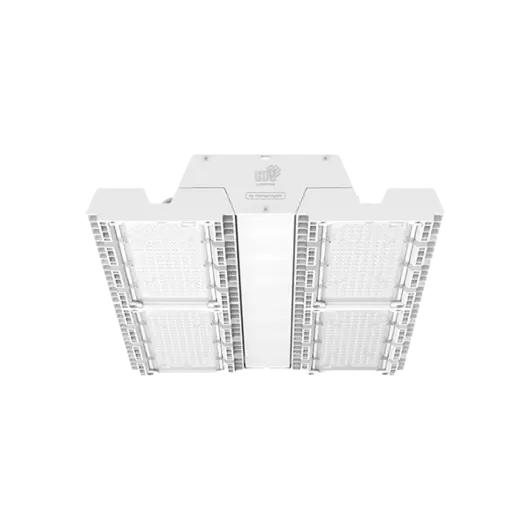 Stark
Robustness and effectiveness
Spirit
Comfortable light, maximum effectiveness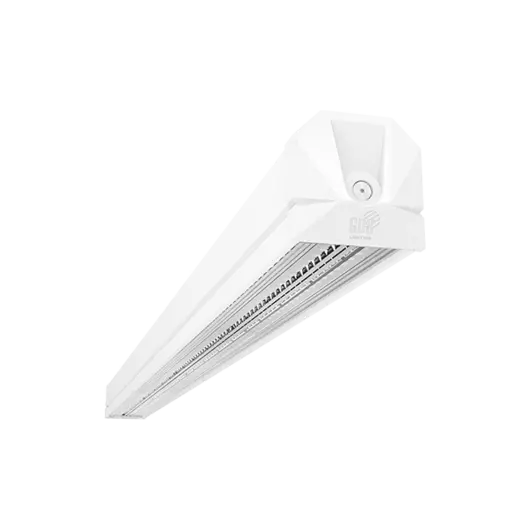 Itan
A luminaire with greater protection for technical and industrial environments