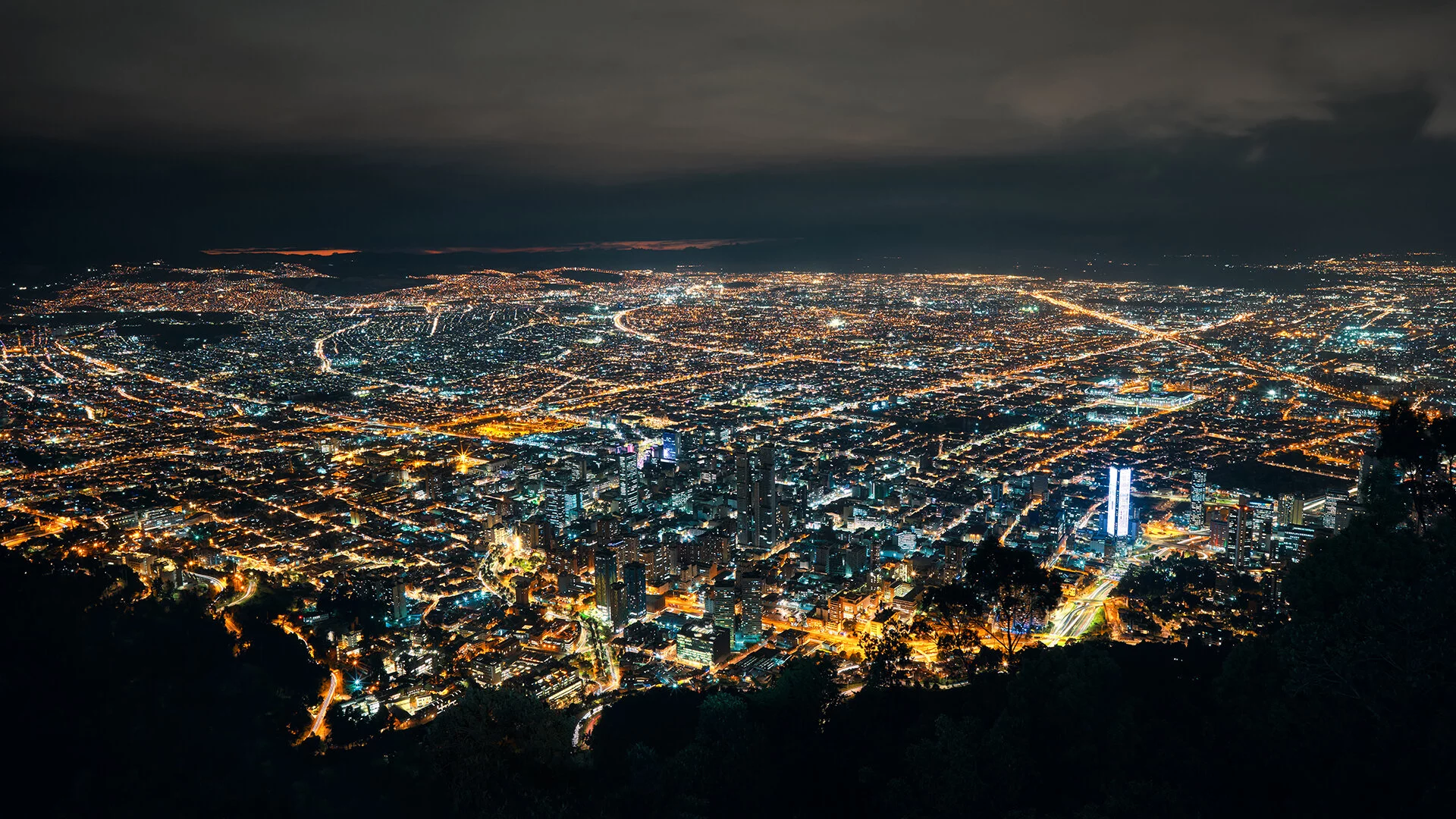 BOGOTÀ
Beleuchtung und Sicherheit

Bogota
170.000 Led-leuchten
Project of
Straßenbeleuchtung
Context
MASSIVE STADTERNEUERUNG
Das Ziel des Beleuchtungsprojekts im Großraum Bogota ist die Modernisierung öffentlicher Einrichtungen in der Stadt und in einigen Nachbargemeinden, um die Sichtbarkeit auf den Straßen zu verbessern und in einigen Gebieten auch die Kriminalität zu sinken. Der Eingriff macht nicht nur die Straßen in der Stadt sicherer, sondern garantiert auch einen besseren Sehkomfort für den Verkehr.
Solution
Wir haben rund 170.000 ferngesteuerte LED-Leuchten für variierende Anwendungen geliefert - Hauptstraßen, Fußgängerzonen, Parks und Radwege. Für die internationale Ausschreibung wurden nach TCO-Kriterien (Total Cost of Ownership) die durch lokale Vorschriften geforderten, spezifischen Zertifizierungen vorgelegt und die Produkte an den Referenzmarkt angepasst.
The intervention in numbers
170
gesicherte Stadtbereiche
18 mesi
Projektlaufzeit bis Inbetriebnahme
Eine Lösung für jeden Bedarf
Ein umfangreiches Portfolio an Lösungen, die Energiesparanforderungen mit den spezifischen Bedürfnissen und Anforderungen der unterschiedlichsten Anwendungskontexte kombinieren.